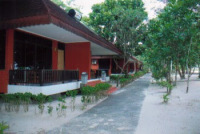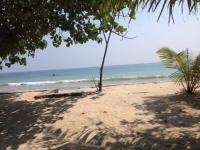 No other place like this just jump from your room you already at the clear sea water with white sand surrounding you.
Any time you can go swimming at the sea without wooried with to many garbage.
White sand all lying at the sea bed with so many small crab make you forget your time.

Ciputih cottage available for you just in front of the beach..
Ciputih beach view from your room